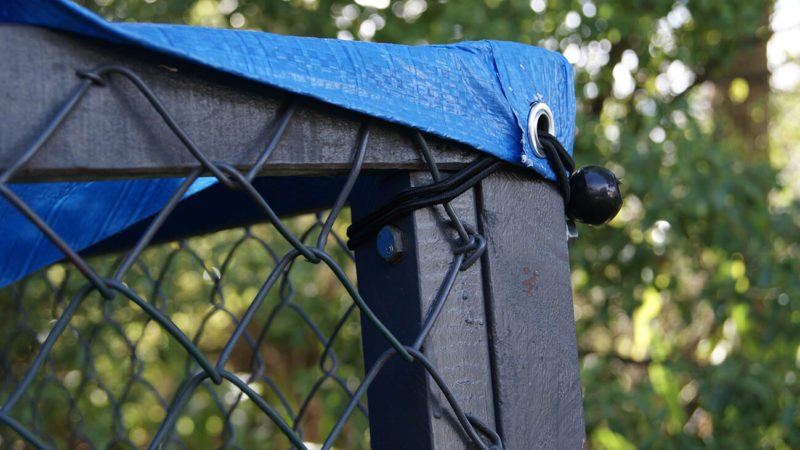 If you've just bought yourself a brand-new ute, one of the first things you'll want to buy is a tarp. Now, ute tarps aren't the only means of securing your load. There are tonneau covers, tie downs, shade cloth and knotted net style covers. But this article is all about ute tarps and how to choose the best one for your needs.
There are many reasons for buying a ute tarp from needing to secure your load to protecting your load safe from the harsh Australian elements. This article will cover everything you need to know about ute tarps and which tarp is the right one for your requirements.
Why Buy a Ute Tarp?
The whole point of purchasing a tarp is to keep your precious cargo safe, secure, and dry during transit. There is nothing scarier than driving down the highway behind a ute with an unsecured load in its tray. For example, a tradie's work tools can turn into deadly flying missiles if left unsecured. And one of the easiest and most affordable ways to avoid causing mayhem and madness on the highway is to secure your load with a tarp.
What Kind Of Ute Tarp Should You Buy?
There are many types of tarp fabrics to choose from when it comes to buying a tarp for your ute. For instance:
waterproof poly tarps
waterproof canvas tarps
waterproof vinyl tarps
ripstop PVC tarps
Now, it's a 'no-brainer' you'll want a waterproof tarp for your ute as these tarps protect your cargo from the damaging effects of rain and other water hazards.
What are ute tarps made from?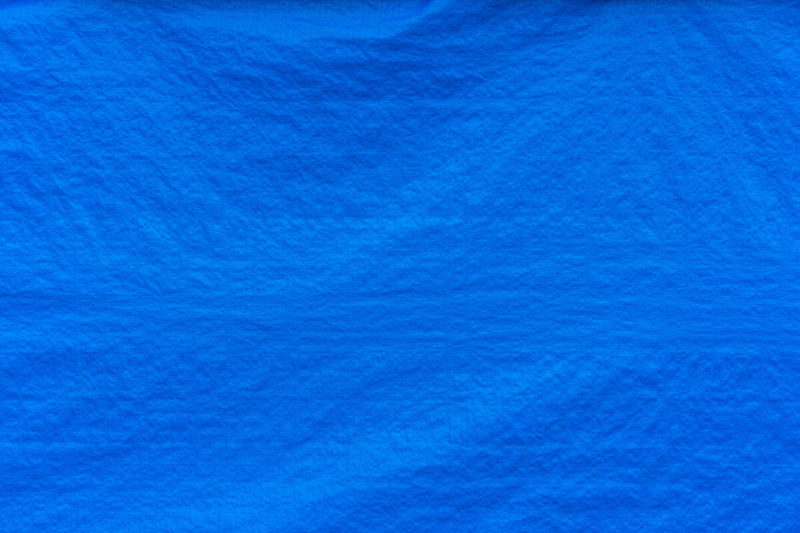 What is the difference between all these tarps you ask? Well, let's examine them all, shall we?
Canvas Tarps
Canvas is a hard-wearing fabric commonly used for making tents, marquees, shelters, tarps, and other items that require durable material. It comes both treated and untreated, water resistant and flame retardant.
A waterproof canvas tarp is a great choice as they are so versatile! The fabric is waterproof, tough, and breathable, which is why it's commonly used in tents. The breathability of these tarps also inhibits rust, which makes them perfect for covering loads for a significant length of time. Canvas also comes in a wide variety of colours, so you're bound to find the perfect colour to suit your needs.
Poly Tarps
Poly tarps are made from Poly Vinyl Chloride (PVC) which is the third-most widely produced synthetic material in the world.  And, poly tarps are an economical way to protect your possessions from the harsh Aussie weather as it offers protection from many elements of the environment.
For example, if you're a mad keen fisherman and your beloved Quintrex tinnie sits exposed in your backyard when you're not out catching Sunday's dinner, these tarps are for you!
Throw one of these beasts over your beloved boat and your tinnie will be protected from the sun's damaging UV rays and the harsh Aussie elements.
These tarps are also great to have in the back of your ute when camping as you can throw them over your tent in the event of rain. Which let's face it, rain and storms always happens whenever anyone goes camping.
Vinyl Tarps
Vinyl tarps offer long lasting protection to your cargo due to its durability against rips, tears and general wear and tear. It also protects against hazardous spills, oils, grease and is waterproof.
Tarps made from vinyl come in a range of weights, sizes, thicknesses, and grades. So, it's relatively easy to have your very own customised, coloured vinyl tarp designed to suit your ute.
Vinyl is currently the second largest-selling plastic material in the world and its popularity is due to its low cost and versatility.
Ripstop PVC
Now, Ripstop PVC is the good stuff! Tarps made from Ripstop PVC are without a doubt, the Rolls Royce of ute tarps.
What makes these tarps so amazing? Well, Ripstop PVC tarps are available in medium to heavy grade and are the perfect material for ute tarps because of Ripstop PVC's durability and versatility.
Ripstop fabric is made using a special weave that makes it super strong! The special weave prevents tearing and well, just like the name suggests, stops rips from forming.
Hence the name Ripstop!
It is also weatherproof, waterproof and will protect your cargo from the harsh elements.
And because ute tarps made from Ripstop PVC are tough, durable, and long lasting, they're perfect for those of you who are sick and tired of having to buy a brand-new tarp every year.
These tarps quite literally, save you money because they're made to last!
Are you sick of wasting money every year on a new tarp?
Order your ute tarps today and you won't buy another tarp again!
Where To Buy Ute Tarps?
There are so many manufacturers of ute tarps, how do you know where to buy yours from?
Well first of all, consider buying Australian made. So much of our hard-earned money already goes offshore, it's great to know that we can support our fellow hard-working Aussies and buy from a locally owned business.
Also, when you buy local, you know you're going to get 'actual' customer service. You know the kind with real people? You don't get that when you buy products from an overseas company.
Consider the Quality of Ute Tarps
If you're investing in a ute tarp, it's most likely because you have expensive cargo that needs protecting. So, you don't want a cheap and poor-quality ute tarp as it's unlikely to do the job.
Ute tarps come in many different standards of quality, so how do you know the difference?
Well, you'll find most tarps sold in places like Bunnings or BCF are made for general purposes. They're great for basic use around the yard or throwing over the kid's sandpit to keep it dry (and the cats out), but they're not designed to withstand the tough treatment most ute tarps have inflicted upon them.
For example, generic tarps will typically have D Rings in the corners rather than eyelets. Now, the problem with these tarps is they're cheaply made and not meant to last. The D Rings are attached to the corners of the tarp without any reinforcement so are not appropriate for covering the load on your ute. Because all it takes is one big gust of wind to cause the D Rings to tear, and your tarp is flapping in the wind. This is dangerous for both you and other motorists. Not to mention your precious cargo is left unprotected.
What To Look For In Ute Tarps
When buying a tarp for your ute, there are a few tips on how to choose a high-quality tarp.
Inspect the D Rings and the eyelets. Good quality tarps will have rubber or plastic reinforcement around each of the D rings and eyelets. This makes the eyelets stronger when secured tightly with ropes and tough enough to withhold gusts of wind, cyclones and help your tarp stay secured while driving along the highway.
The Quality of The Material
As mentioned above, look for ute tarps made from heavy duty Ripstop PVC. As the name suggests, this material is tough enough to withstand even the most brutal of treatment. Its specially woven fabric means it won't tear or rip so your ute tarp will last you for years. So you eventually save money!
Check out the seams of your tarp. Look for tarps that have fully welded seams and hems. Manufacturers ensure the quality of their ute tarps by double stitching the hems and using the most advanced hot air welding technology.
Look for grab handles. Grab handles are tough, elasticised loops and are another sturdy way to ensure your tarp is secured to the back of your ute.
Buy A Custom-Made Tarp
And finally, buy a custom-made ute tarp. Generally, when purchasing a tarp, you're stuck with a generic size tarp that doesn't quite fit or doesn't suit your intended purpose.
However, there are manufacturers (like us!) that offer custom-made tarps to the exact size you require. Our custom-made tarps are the precise size you require so you know it will be a perfect fit for your ute.
And, best of all, we offer a superfast turnaround, so once you've ordered your tarp, you won't be waiting too long to use it.
How Much Do Ute Tarps Cost?
The cost of ute tarps greatly varies! There are plenty of cheap ute tarps on the market but it's likely you'll be replacing it within the year. And what is the purpose of you purchasing a ute tarp? It's to protect your valuables while in transit. So, you really need to invest in a good quality tarp. Otherwise, it's a waste of your hard-earned money.
Makers of Ute Tarps in Brisbane
So, there you have it. All the best tips for choosing premium quality ute tarps from professionals in the industry! Our business is based in Brisbane and proudly manufactures quality, Australian made ute tarps. If you'd like to know more about us, drop us a line here.